Viterbo's hot springs, a well-kept secret
Things to do
Viterbo's hot springs, a well-kept secret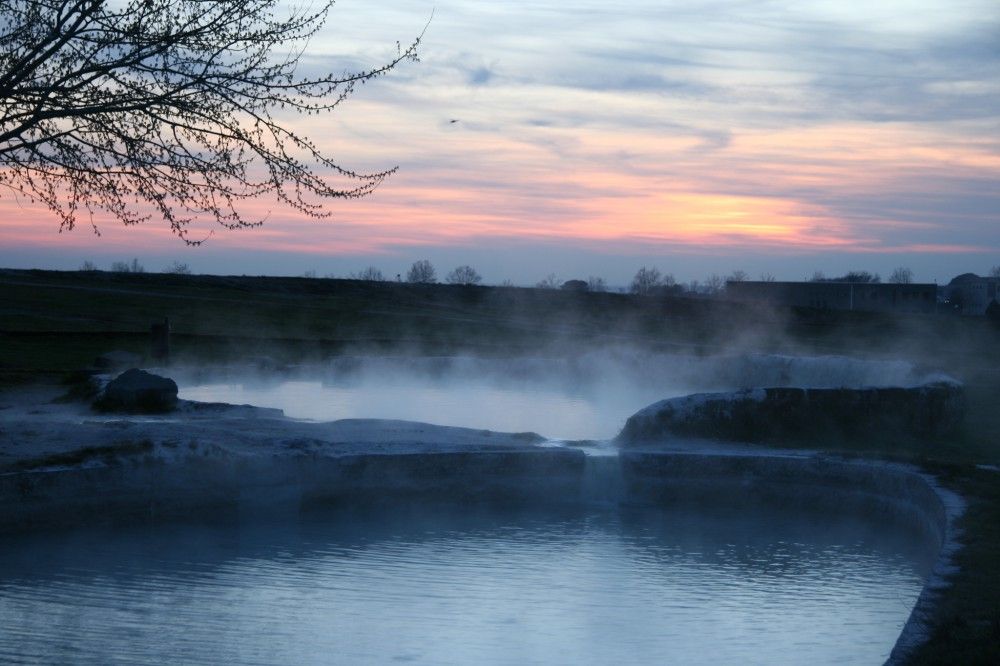 Viterbo is located in a volcanic area and one of the advantages of such a location is the abundance of hot springs. The beautiful countryside just outside the city centre is dotted with thermal pools whose water, besides having several therapeutic properties, is incredibly warm and relaxing.
As the volcanos in the area ended their activity thousands of years ago, Viterbo's hot springs were already known to the ancient Romans who built proper SPAs here, magnificent structures whose remains can still be admired nowadays. Even the Popes in the past appreciated the therapeutic properties of the local hot springs and Pope Nicholas V, in 1450, had a villa built in the area in order to spend some time here instead of travelling from Rome every time he needed some relaxation.
Viterbo's vast thermal park is one of the largest in Italy: from open air thermal pools to luxurious Spa, the offer is so varied it suites each taste and pocket. Besides, being away from the popular, over-crowded destinations (think Tuscany), a dip in Viterbo's hot springs will guarantee you a truly relaxing experience.
Beneficial effects
Viterbo's hot springs are mainly hyperthermal which means that the water temperature is rather high: in most of the natural pools it ranges from 40° to 56° C with the exception of the Bullicame hot springs, whose water reaches an exceptional 58° C. If you are thinking that this is far too hot for you, think again as this kind of temperature is indeed rather pleasant, especially if you avoid the hot Summer months. Besides, the hottest springs are not open to the public for safety reasons and the water coming out of them manages to cool down before reaching the pools.
Viterbo's thermal water has been known for its therapeutic properties since ancient times. The benefits for the health are due to its chemical composition: rich with sulphur, calcium and magnesium, this water is the ideal cure of several chronic diseases (skin, cardiac, circulatory and respiratory) besides being perfect for the ultimate, natural beauty treatments.
Different travellers, different choices
Viterbo and its many thermal springs let you select the best offer that suites your needs and budget. The open air thermal baths, accessible all year round, will give you the opportunity to experience nature at its best: think of natural pools in the middle of green fields, not too distant from the city centre but secluded enough to guarantee you quietness and relaxation. To access some of them a small membership fee is required (which goes towards the preservation of the area), a couple of them are completely free.
Should you wish to check-in in a proper Spa, you can choose between the Terme dei Papi and the Hotel Salus Terme: both offer a luxurious, exclusive service in an elegant and relaxing atmosphere.